Erth's Prehistoric Aquarium Adventure
Erth Visual & Physical and Red Tail Entertainment present
Erth's Prehistoric Aquarium Adventure
Creator/Director:
Scott Wright with Drew Fairley and Catherine McNamara
The creators of Erth's Dinosaur Zoo Live want to take your family on an all new adventure – this time to the bottom of the ocean. Erth's Prehistoric Aquarium Adventure is an immersive experience that invites you to jump in and explore unknown ocean depths where prehistoric marine reptiles lived eons ago - and maybe live still today! Erth shows are at the forefront of family entertainment, using actors, technology, puppets, science and imagination to create an amazing visual experience that connects young audiences to the real science of paleontology. PRODUCER | CREATIVE TEAM ERTH VISUAL & PHYSICAL INC. (Producer)  ERTH is a company fueled by beautiful accidents; a team of creators, makers and performers pushing the limits of design, content and experience. For over twenty-five years ERTH's puppetry-based theatrical productions and innovative community projects have challenged and inspired audiences across the world, driven by a special interest in natural history, indigenous folklore, sociology and urban mythology.  Today the company is recognized internationally as an innovator of physical and visual theatre, and a creator of brave, unbridled work for children.  ERTH's work tours year-round internationally, has featured in all major Australian arts festivals, and has appeared at international events including the Sydney Olympic Games Opening Ceremony, Hong Kong Fringe, Galway Arts Festival (IR), Stockton International Riverside Festival (UK), Singapore Arts Festival, the Festival of Arts & Ideas (USA), Shanghai World Expo, the opening of the Mall of Qatar (UAE), and the Hampyeong Butterfly Festival (South Korea).  ERTH's studio and workshop custom builds specialist creations for clients that have included the Sydney Opera House, Sydney Festival, Sydney Olympic Games, Vivid Sydney, the Centenary of Federation, the Department of Communications and the Arts, Performing Lines and The Empire Strips Back, and the company has long standing creative relationships with major museums around Australia, New Zealand and the USA.  In the company's ongoing push to explore boundaries and devise new work, 2017 sees the premiere of birdfoxmonster – a multi-sensorial dining experience and collaboration between Erth and Studio A, which will take place at Carriageworks, and the release of Prehistoric VR - a 360-degree virtual reality short film for children created in partnership with renowned Australian film director Samantha Lang, and based on Erth's Prehistoric Aquarium.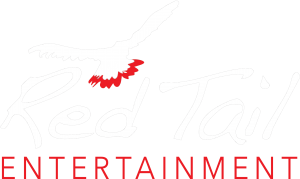 RED TAIL ENTERTAINMENT (Producer) Founded by Phillip Drayer produces a wide range of spectacular live entertainment and presents a variety of live performances by headline entertainers throughout the U.S.  In addition to producing Erth's Dinosaur Zoo Live, the company most recently produced the Broadway hit…A Night with Janis Joplin.  Through its subsidiary, 35 Concerts, the company presents headline entertainment at venues throughout the U.S.
CURRICULUM | AGES
CURRICULUM CONNECTIONS:
Life Science
Natural History & Paleontology
Marine Life
Marine Reptiles
Asking Questions
Making observations, predictions and connections
Forming hypotheses / developing possible explanations
Investigating and exploring the natural world
Drawing conclusions
Sharing findings with others
RECOMMENDED AUDIENCES:
PUBLIC AUDIENCE: All ages (5 and up)
SCHOOL TIME AUDIENCE: Ages 5-10; Grades K-5
RAVES | REVIEWS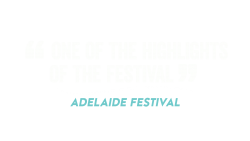 It's not often that a children's show of this calibre comes to Sydney. It's truly unique, humorous, beautiful and utterly mesmerizing.
          Yvette DuBourdieu, ellaslist, 28 Sep 2015
As an introduction into palaeontology and exploration of the rich history of life on planet earth this show is a must see.
          Emily Shaddick, Australian Stage, 27 Sep 2015
Prehistoric Aquarium is a prequel to Erth's long-running touring show Dinosaur Zoo, which re-creates, for children and adults, a series of prehistoric monsters using splendid puppetry and lighting.
          John McCallum, The Australian, 29 Sep 2015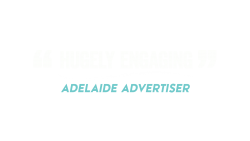 There is a vibrancy in this production that starts with Drew's silly jokes, is juxtaposed by Catherine's winning smile and clear "user-friendly" explanations, and continues as each incredible creature twinkles and glows out of the dark stage. But perhaps the vibrancy really originates from the imaginative enthusiasm and tenacity of Scott Wright and the ingenuity of the Erth's clever, creative team. This production tingles with a constant sense of awe. For the children the awe emanates from the giant, glowing creatures that appear out of the dark depths of the stage to lunge toward them and hover above them. For the more mature members of the audience, it emanates from the flawless construction of the immense creatures and the accomplished skill with which they are operated.
          Carol Wimmer, Stage Whispers, 30 Sep 2015
 
From jellyfish to ancient crocodiles, the Prehistoric Aquarium has all the main underwater dinosaurs, starting from the beginning of time. Engaging and informative, this show has it all.
          Felicity Dayhew (12), Stage Noise, 30 Sep 2015
This children's show offers a dose of science, a dash of humour and whole lot of wonder, as Erth brings prehistoric marine creatures to life.
         David Washington, In Daily, 11 March 2016